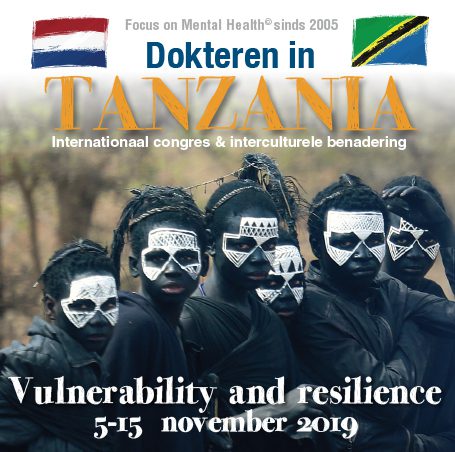 Programma 2019
The aim of this scientific congress is to share knowledge and experience with local mental health workers. It will take place between November 5th – November 15th 2019. This years theme will be "vulnerability and resilience". Like in previous years, there will be space for other topics and or lectures. At the end of this week Dutch participants will have a thorough understanding of how health care in general, and mental health care in particular, is organized in low-income countries. They will have acquired an insight in health-seeking behaviour of the people making use of these services. This understanding is important for doctors working with migrants in Western countries. By organizing this meeting in Tanzania we bring the participants to an environment where learning is experience and experiencing enhances knowledge.

Programme: Afra van der Markt, Marieke Groot-Zevert (Scientific Committee), Alexander Snijdewind (Organizing Comittee) and Rolf Schwarz (Advisor).

NB: Dit congres wordt voor diverse beroepsgroepen geaccrediteerd.
Read more about us
Team
Ons vernieuwde team bestaat vanaf eind 2018 uit vier leden,
drie permanente leden en een adviseur.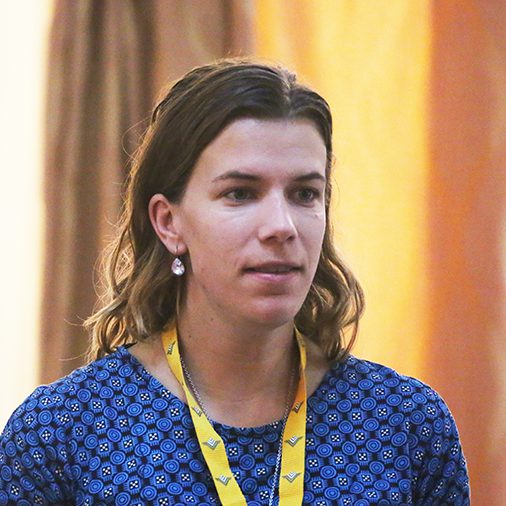 Team Member
Afra van der Markt
After my graduation from medical school in 2014, I knew I wanted to work in psychiatry. Attracted by its focus on people as a whole and ability to improve the quality of life. With an avid interest in bipolar disorders, i focused my study in this field, with the intention of receiving a PhD in a few years.
One of the memorable experiences that has had a major impact on me during my residency were the months that I spent working at the psychiatric hospital at Mirembe in Dodoma, Tanzania. This experience then developed my interest in Global Mental Health. Two years later, in November 2018 I attended the Global Mental Health conference in Dodoma, and now I am excited to be involved in the organization of the next edition.
Team Member
Alexander Snijdewind
Alexander Snijdewind is voormalig IC-verpleegkundige en heeft in 2002 Mension (Medical Refresher) opgericht, een medisch-congresbureau en uitgeverij.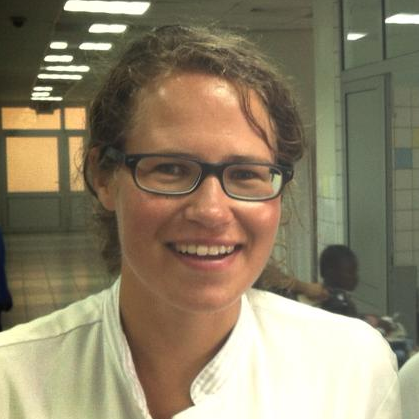 Team Member
Marieke Groot-Zevert
Marieke Groot-Zevert
AIOS psychiatrie

Since starting my education I always had a special interest in the cultural aspects of medicine. After graduating medical school I have worked for a while in Suriname, South America on a pediatrician ward to see what an impact cultural aspects have on illness perception, but than again where are also all the same.
Now, during my psychiatry residency where patients from all walks of life are passing by, for me it's a challange to not only focus on disease as a neurobiological entity, but to see the whole picture, where culture is also included and plays a important role.
I attended the Global Mental Health conference of 2018 where I experienced that becomming more aware of my etnocentricity makes you help making the next step to learn from each other that there are more therapy ways that are leading to Rome.
For this year I am honored to contribute my bit to make the Global Mental Health conference 2019 a succes.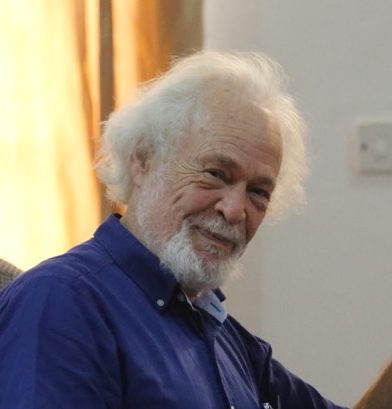 Team Member
Rolf Schwarz
"Alle psychiatrie is transculturele psychiatrie"

Ik beschouw mezelf als een generalist en ben dan ook met een aantal collega's van oordeel dat transculturele psychiatrie niet bestaat en daarom ook de interculturele geestelijke gezondheidszorg niet. Alle psychiatrie is transculturele psychiatrie; gezondheidszorg hoort intercultureel te zijn. Als behandelaar heb ik te maken met de cultuur-cultuur interactie tussen twee mensen in de spreekkamer en dan is er altijd sprake van twee verschillende culturen. Ik benadruk het belang van deze aanpak, waarbij er op dit hogere abstractieniveau natuurlijk wel moet worden nagedacht wát er dan tijdens die ontmoeting zo al kan gebeuren. En uiteraard zijn sommige cultuurverschillen groter dan andere, maar de kunst is toch het gemeenschappelijke te vinden en te gebruiken zonder het verscheidene te bagatelliseren en te vermijden.
Ik bewonder daarom het meest de behandelaars in de GGZ die dag in dag uit dit ingewikkelde proces toepassen.
Mitchell Windsma Zijn wij de tovenarij voorbij? Met harde klappen stuiteren we richting Sengerema Hospital.[…]
Er is de afgelopen tijd weer een hoop in het nieuws over de psychiatrie. Een[…]
Dr Darius Nyamai with his lecture: Exploring parenting practices and child maltreatment in urban Kenya,[…]